Contact us
Dutch Game Garden is located at the Dotslash complex in Utrecht. This campus location provides housing to 25 companies. We have our own floor with several (game) companies. Take a look at the Studio page if you want to learn more.
The Dutch Game Garden location is an attractive community for developers who are keen to work in an environment of peers. The ease of access is also a huge pro for both clients and employees.
Adress:
Europalaan 400-1
3526 KS Utrecht
The Netherlands
Email:
info@dutchgamegarden.nl
Phone:
We are not reachable by phone at the moment. We're sorry for the inconvenience. Please send us an email at the above address and we'll get back to you a.s.a.p.
Business & Agency
JP van Seventer
Managing Director
JP@dutchgamegarden.nl
Finance & Projects
Christel van Grinsven
Manager Operations
christel@dutchgamegarden.nl
Incubation
Aryeh Loeb
Incubation Manager
aryeh@dutchgamegarden.nl
Communication
Krista Hendriks
Communications Manager
krista@dutchgamegarden.nl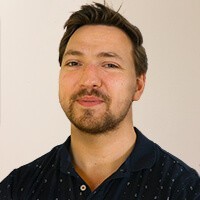 INDIGO
Tom Jongens
Sales Manager
tom@dutchgamegarden.nl
INDIGO
Jan-Douwe Rekers
Event Manger
jan-douwe@
dutchgamegarden.nl