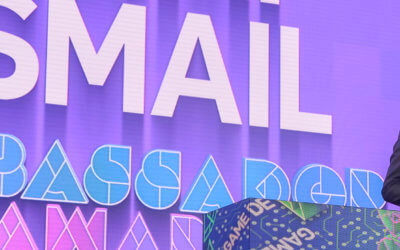 Rami Ismail, co-founder of Dutch game studio Vlambeer, has received the Ambassador Award during the Game Developers Choice Awards for his support of the game industry worldwide.  Every year, organizers of the annual Game Developers Choice Awards honor individuals who...
Incubation
Dutch Game Garden's incubation program helps promising game startups develop into fully-functioning game companies.
INDIGO
INDIGO is an international game showcase organized by Dutch Game Garden. At INDIGO, you play the best and most outstanding games made by independent developers.
Projects
Dutch Game Garden is involved in many other projects to support and promote the games industry, like the Games Monitor, Global Game Jam, and Summer Game Dev.