Research Internship Games Monitor
Dutch Game Garden is looking for a research intern who can start in February 2022. In 2012, 2015, and 2018 a monitor was made about the developments of the game industry (more information here). Due to the growth of the sector, there is a great interest in new figures. Dutch Game Garden will be conducting this monitor again in 2021. The monitor reports the number of companies, the number of jobs, and turnover, but also provide insight into the regional distribution and the number of game development programs and students.
A large part of the research could be carried out by an intern (under the supervision of DGG and an advisory group of previously involved organizations). We will probably work again with an external consultant for a limited part (for example for the link to national files).
The duration and hours of the internship are determined in consultation.
What we ask
Updating the database of companies

Setting up/updating/performing a survey among game companies

Updating the overview of game-related Universities/courses

Indexing student numbers and outflow from these Universities

Analyzing the results of the survey and the inventory

Compare results with Games Monitor 2012, 2015 and 2018

Conduct in-depth interviews for further explanation of trends and developments

Compare results with other countries through desk research (they also regularly publish a monitor)

Structure results suitable for a report together with Dutch Game Garden

Record research methods so that they can be repeated (and make recommendations for improvement if necessary). Of course, there is the option of linking this to a specific research question for a thesis.
Job requirements
You are currently enrolled in a university or college program (for Dutch students either HBO or WO)

Affinity with the creative industry, in particular, the games industry.

Fluent in English, both spoken and written.
You are familiar with Office programs

You will work independently in the execution of this research (but under supervision). Collaboration with other stakeholders is important.

You don't mind helping us with carrying around our INDIGO-cabinets.
You can work independently, accurately, and with an eye for detail. You are proactive, eager to learn, solution-oriented, and stress-resistant.
A challenging, educational internship within a small team of driven colleagues at our main office in Utrecht.
A place where you are part of the ever-developing dutch games industry
A place for professional growth and deepening your knowledge of the industry
Contact with organizations within the game sector. Your network will get a huge boost!
Appropriate internship compensation for all your hard work!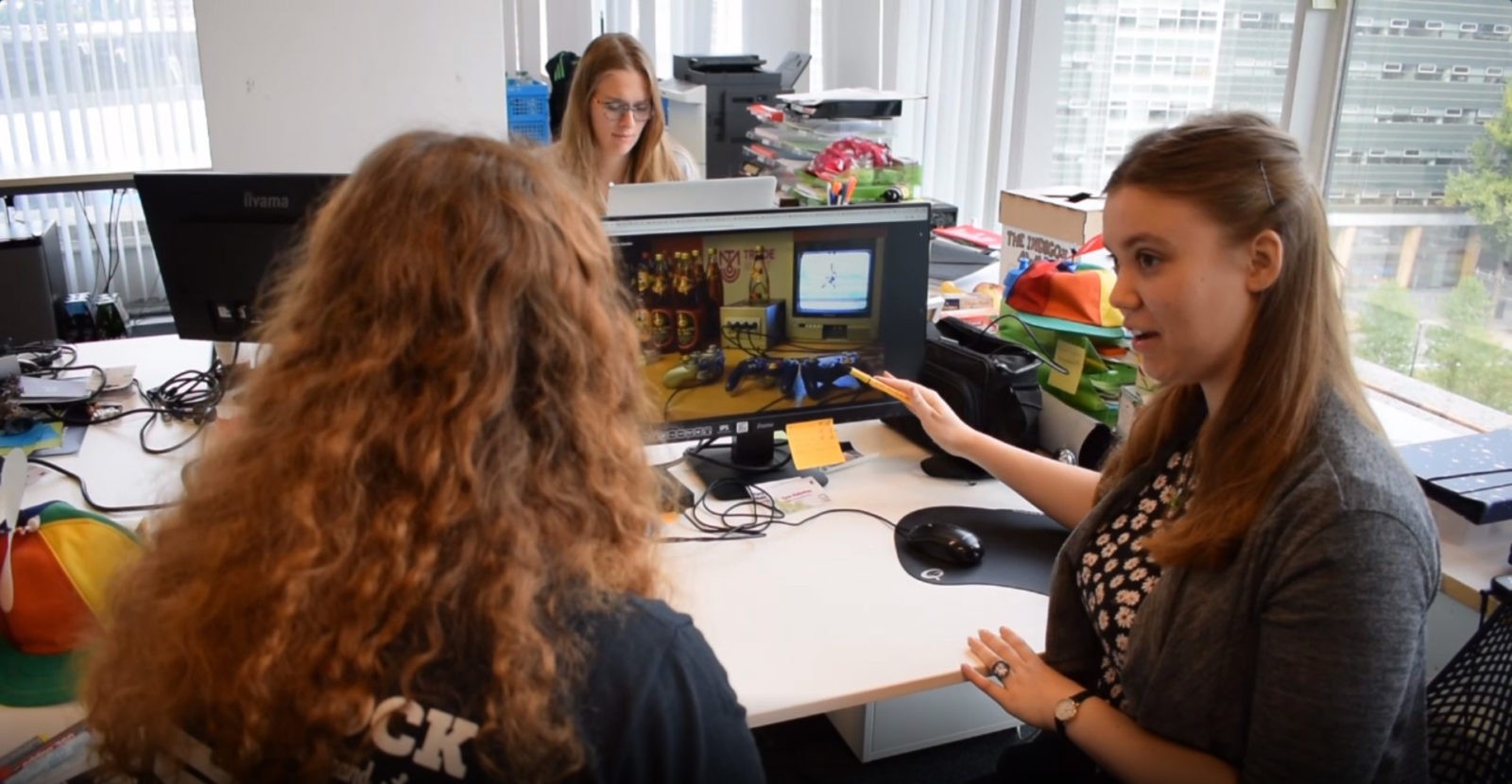 Company Profile
Dutch Game Garden (DGG) is a game incubator in Utrecht that has supported over 160 game studios. Since 2008, the organization's mission has been to create job opportunities and economic growth by supporting the Dutch game industry and promoting entrepreneurship. Dutch Game Garden helps promising game startups by providing knowledge through events, incubation, and workshops as well as access to an ever-expanding network of industry professionals through its events, matchmaking, and affordable office space. 
Are you excited to join our team and get to work? Send your motivation letter and CV to  Christel van Grinsven, Operations Manager Dutch Game Garden, at christel@dutchgamegarden.nl.